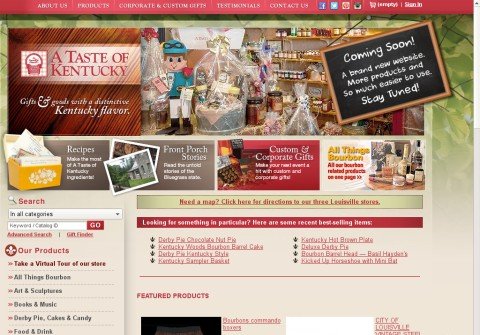 Visit kentuckyroadkill.net
Popularity & Rank History
Traffic Coming from Search Engines
Info database by Alexa Rank for
whois
.
Title:
A Taste of Kentucky,Derby Pie,Gift Baskets,Kentucky Proud products and Crafts
Description:
A Taste of Kentucky offers the finest quality foods, crafts and gifts available from traditional and contemporary Kentucky artisans.Corporate gifts.
Keywords:
Taste, Kentucky, Louisville, offers, quality foods, crafts, gifts, traditional and contemporary, artisans, corporate gifts, Kentucky Derby , Derby party supplies, 143 derby.