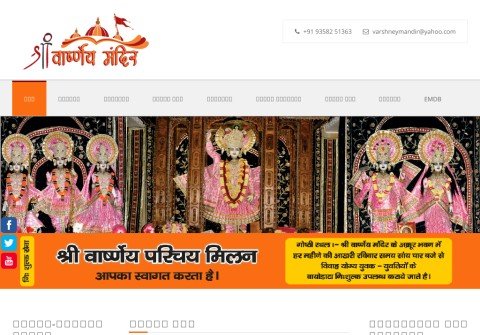 Visit shrivarshneymandir.org
Popularity & Rank History
Traffic Coming from Search Engines
Info database by Alexa Rank for
whois
.
Title:
Teerthdham Varshney Mandir Aligarh: Shri Varshney Temple, Shri Akroorji Mandir, Shri Krishna Mandir, Varshney History,
Description:
Teerthdham Shri Krishna and Akroor ji Mandir situated in the Aligarh Uttar Pradesh is the most revered temple in the entire Aligarh region of northern India.
Keywords:
Varshney History, Shri Varshney Mandir, Shri Varshney Teerthdham, Akroor Mandir, Hindu Mandir, Hindu Temple.
Tags:
Read, more, Shri, Varshney